Founded in 2008, the Northern Vermont Wildcats were created to provide players with an exceptional Spring and Summer hockey experience while helping them reach their full potential to play at the next level in their hockey careers. The Wildcats compete to win in each tournament the program competes in. In addition, we hope to have players create life long friends with other players from all over the United States, Canada, and Europe.
The Wildcat Tradition of Excellence and placing players is increasing dramatically every year. The Northern Vermont Wildcats is by far the best hockey program in North America.
The NVW Program has helped place players at the following levels in their hockey careers:
Players drafted into the National Hockey League (NHL)

Players playing in the Federal Hockey League (FHL)

Players playing/drafted into the USHL, BCHL, or NAHL

Players committed and/or playing NCAA Division 1 Men's Hockey

Players committed and/or playing NCAA Men's Division 1, 2, or 3 Hockey

Players committed and/or playing Junior A Men's Ice Hockey

Players committed and/or playing Prep School Hockey

Visit our ALUMNI section to see all!
RESULTS MATTER.
Led by an incredible wealth of hockey knowledge in the Wildcat Front Office, the Wildcats provide players with the opportunity to play elite hockey in what is typcially known as the hockey "off-season," to prepare for battle during the winter "in-season." The Wildcats are one of the best Spring/Summer programs around.
Wildcat Hockey... A Tradition of Excellence
Where the SERIOUS players play to get to the next level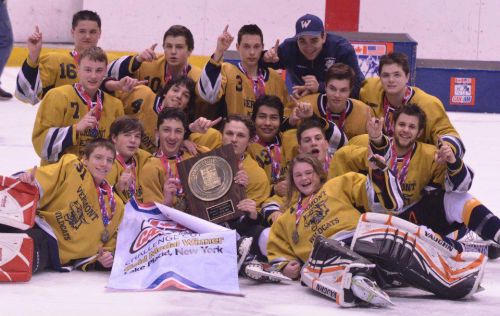 No upcoming events

RSS
No recent results

RSS